Thrilled to be tagged by the most epic bookish duo, FictionNoChaser! If you don't follow, you should. Thank you Jess and Teagan ♥
Author you've read the most books from
Sarah J. Maas even though I haven't finished the TOG series.
Best sequel ever
But ACOMAF is a close second 😉
Currently reading
Yikes! Nothing. I'm currently trying to catch up on all the things I negelcted while buddy reading The Remnant Chronicles this month.
Drink of choice while reading
I'm boring. Water.
Ereader or physical book
Physical book. I like the idea of ereaders more than the reality of using them.
Fictional character you probably would have actually dated in high school
Kaden from The Remnant Chronicles. He's broken and I would have desperately tried to fix him.
Glad you gave this book a chance
Magical realism is so cool but I never would have known it if I hadn't tried this book.
Hidden gem book
This is actually a companion novel. I haven't read the first novel yet but I want to because this one was so good! Stoyan is ♥
Important moment in your reading life
When I told myself to f*ck off and read because it's fun, not work. I wrote a whole post about this awhile back, My love to hate relationship with books if you're interested.
Just finished
#KissOfSeptember buddy read was amazing!
Kinds of books I won't read
I'm probably going to get a lot of hate for this but I have no interest in Manga or graphic novels. I read the first book in the Amulet series and it was all right but I don't care for the format.
Longest book you've read
I think it's this one.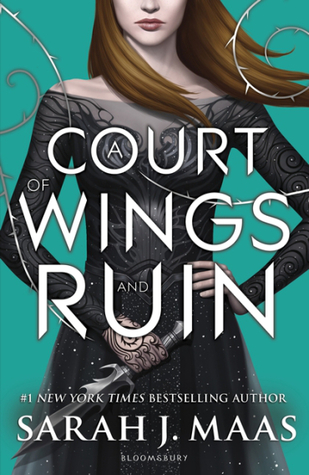 Major book hangover because of
It's gotta be this one again. It is the most heartbreaking book I've ever read.
Number of bookcases you own
We have 5? I think?
One book you have read multiple times
I wore this book out when I was a kid.
Preferred place to read
On the couch in my husband's hobby room while he's sorting coins or doing other hobbies listening to classical music.
Quote that inspires you/gives you all the feels from a book you have read
I'm sure there is one, but I'm terrible at making notes about these things and my memory is atrotious.
Reading regret
Do I have one? I would put Deliverence on this list but that was required reading, not a choice. I feel like I can only regret it if there was the option not to have done it.
Series you started and need to finish
SO MANY! I have a Goodreads list for this that desperately needs updated. If I have to choose one it would be the Blackthorn & Grim trilogy. I've read the first two and just have had so many other things I haven't gotten to the library to check it out.
Three of your all-time favourite books
It was hard to choose between Dreamer's Pool and The Heart of Betrayal by Mary E. Pearson (the second book in the Remnant Chronicles series.) In the end, I decided to go for books that could be read as stand alones. Though Dance of Thieves is the first of two books, if you don't read the last chapter, it could totally work as a stand alone. IMO.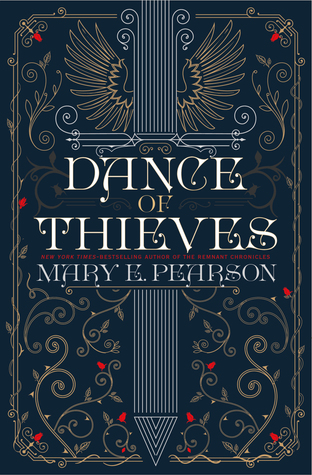 Unapologetic Fangirl For
The Remnant Chronicles by Mary E. Pearson. And just Mary. She's so cool.
Very excited for this release more than all the others
Vow of Thieves, the sequel to Dance of Thieves. August 2019 is SO FAR AWAY!
Worst Bookish Habit
Do I have one? I honestly don't know.
X marks the spot: start at the top left of your shelf and pick the 27th book
I have some books stacked horizontally on top of vertically shelved books, so this is subjective to how I counted those books.
Your latest book purchase
Picked this up at Half Price Books on Tuesday for $2.
ZZZ-snatcher book (last book that kept you up way too late)
I'm so predictable…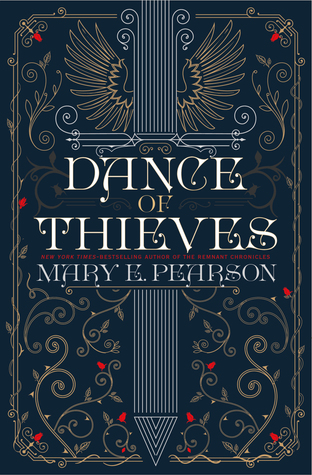 ---
TAG YOU'RE IT!
And anyone else who wants to!