I saw this one on Sarah's blog a while ago. Sarah tagged everyone to do it and I have some time, so I thought I'd do it!
A Really Hyped Book You're Not Interested in Reading?
I honestly don't have one for this. (Off to a great start here lol) There's no book I wouldn't be willing to try.
A Series You Won't Start/Won't Be Finishing?
Having said that…
I've tried reading this at least 3 times and I've never made it past page 30. I just can't see the story in my head. I feel like the prose gets in the way of the storytelling. The thing is, I still own it. So, I might try again someday.
A Classic That You're Just Not Interested In?
I'm not a fan of Dickens, so…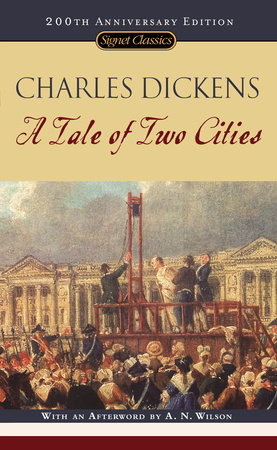 Any Genres You've Never Read?
There are so many genres. I'm sure there are a ton I haven't read. In general, I'm not drawn to non-fiction.
A Book On Your Shelves You'll Probably Never Actually Read?
I tried this one about a year or so ago. It is REALLY sci-fi. I could not follow it. At this time, I can't see myself ever finishing this book.
Consider yourself tagged!