This Saturday, September 1 I'm super stoked to kick off a buddy read with a bunch of amazing bloggers and friends of Mary E. Pearson's Remnant Chronicles + Dance of Thieves! I know, I know… I just finished Dance of Thieves but it was so good I want to read the whole series from the beginning again!
This is my favorite book series of all time and I would love to share it with as many people as I can. So, if you have the time and would like to join in, here's the schedule we'll be following.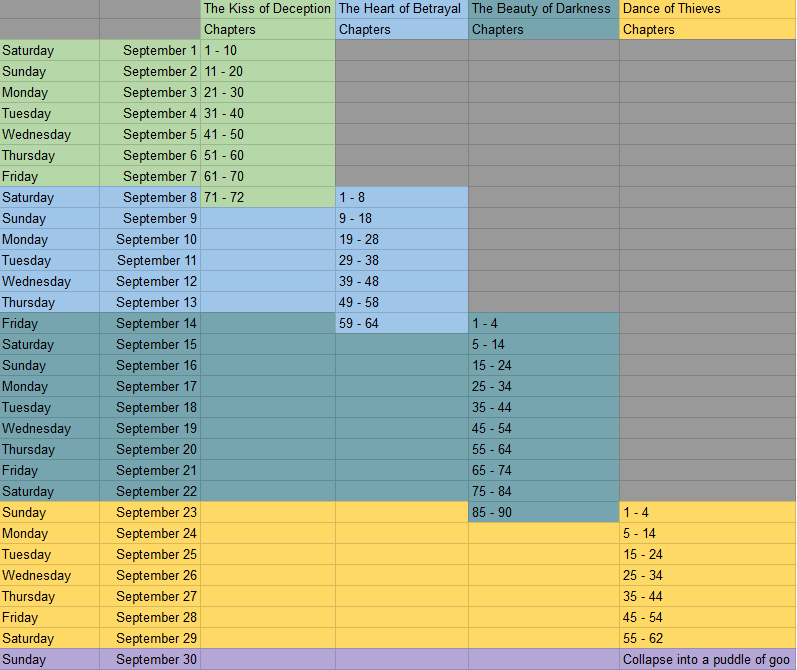 I'm not sure how to handle discussion here. Maybe just a quick post every day for you to comment on with the chapter and date in the title? I have a few days to figure it out but I'd love your input if you plan on reading along!
So, how about it? Do you think you're going to try tackling this epic buddy read with me? I'm a slow reader and could use as much encouragement as I can get 😉
Let me know how you would like to handle discussions!
Thanks for stopping by, you wonderful you!