Holy crap is this late! My non-writing life went a bit off the rails lately and required a lot more attention. It's not slowed down much, but I'm still hoping I can balance my time a bit better now.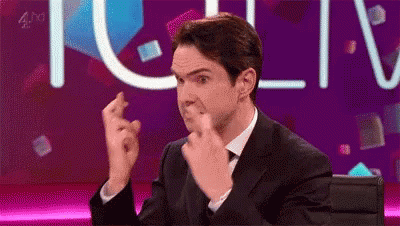 Anywho, here's what's up!
Querying:
From Stars, Come Dragons: It was an eventful month for this little guy! I subbed to a few different publishers and heard back from two! I got a request for my partial manuscript from one and a request for my full from another. I sent those off right away and already got a rejection from one of them. I also got a rejection from an agent I subbed to a couple of months ago.
Technically, this next bit should be in July's update, because it happened on the 3rd, but I'm going to include it anyway. Another publisher contacted me to let me know they needed more time to review my manuscript! So, FSCD is still under review by two publishers! *Insert more finger crossing here*
Current Novel WIPs:
More world building and brainstorming have been going on than actual writing. These updates might be a bit short.
THE GODWING WAGER (formerly STORMWING. Formerly, formerly TDB) – Yep! I changed the name again. Turns out, especially for fantasy, pretty much every word/ name/ combination of words/names has been used. Mostly thanks to things like World of Warcraft and Dungeons & Dragons. This has been a thorn in my side, but I think I'm there. I love this name! It helps that it fits the story REALLY well, too!
Besides fighting through another title change, I've been working a lot on refining the world development and plot of this one. It's coming along nicely, but it turns out this thing is a lot bigger than I thought it was going to be. I was already committed to this being a slow process, so I'm not too upset by having to backtrack a bit to make sure I'm telling the right story. If I had to call any of my WIPs a passion project, it would be this one. I love this world and the characters and willing to torture myself to bring it to life. It's the one that makes me think of all my favorite books the most. If I can just nail down the overarching plot…
Son of the Star Queen – No further development
New blog project – More about this in the short stories section and more to come in a future post.
Short Stories:
Under the Amethyst Sky – Released May 15th. You can read it here!
The Witches in the Wood – Released June 15th. You can read it here!
OK. So here's the biggest change that came out of June and one of the reasons this update is late. I'll go into more detail in a separate post, but if you read my last Just Writing Things, you might have guessed something like this was coming.
I tried. I really did, but I'm not cut out for short story writing. I thought I could push myself to work to the deadline, but it's just not for me. Yes, I should have had more than two stories ready before starting to post, to avoid hitting a block like this, but I was not in the best place at the time (after my publisher went out of business and my book lost its home) and really just wanted to get something out there.
Now that I'm out of that place and thinking more clearly, I see my mistake in acting too hastily, but I'm not giving up! Instead, I'm going to keep going with my monthly story posts, but not limit them to JUST short stories. (This is the part I'll expand on in another post) In short, I'm still going to post fiction every month, but not necessarily a short story.
Will I still be posting on the 15th of July? Well… Because I didn't start writing my next fiction post until about three days ago, I may need to shift my posting schedule a bit, but it is coming. I'll update you on this in the more detailed post.
Thanks for your patience and understanding! And stay tuned!
Reading:
I read 1 book in June. YIKES! I didn't realize I was THAT busy.
Tower of Thorns by Juliet Marillier
Goodreads rating: 4 stars
Had a little trouble with this one. I love the Sherlock and Watson thing Blackthorn and Grim do. And when they're working together, like they did in the first book, I'm hooked. I didn't much like that they were apart so much in this book. They need each other to balance their flaws. Reading them as individuals is exhausting. I still loved the story and super excited to read the next one. I just hope they get to work together in it!
Well… I think that does it. Some ups and downs, but all in all a good month.
How was your June?