That was the most fun I've had in a long time 😀 Not only did I get to meet my favorite author, Mary E. Pearson (The Remnant Chronicles) but I also got to meet three other amazing authors I need to read!!
Here's how the evening went.
We live in Iowa, so it all started with a 3 hour drive. We were in no hurry since the event didn't start until 6:30pm, so we made a pit stop for lunch. BTW, if you're ever in Albert Lea, MN and want some delicious Authentic Mexican food, really fast, go to The Taco King!
With our bellies full we continued north to our hotel, which was a lot further from the venue than I thought. WHOOPS! Good thing we got there early!
Now, my husband wasn't all that interested in going to panel and didn't want to take a seat from someone else who paid to be there, (the event was free, but you had to buy a ticket to get in the signing line) so he was going to stay at the hotel while I was gone.
Except, I'm a wuss and didn't want to get lost driving myself or take an Uber.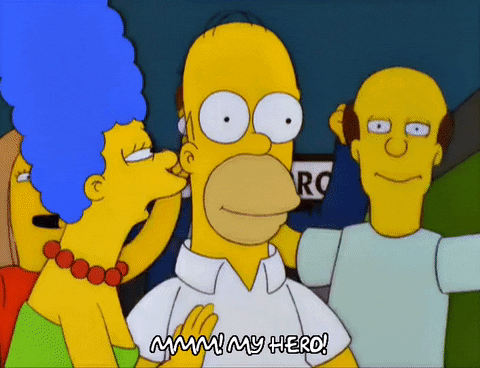 Can I just say, I have the most amazing husband in the world? Because I do. He went to the event with me, and sat in the car for three hours, because I had no idea how long it would be and he didn't want to leave me stranded by leaving me there and being too far away when it ended.
On to the main event!
I got to Red Balloon bookstore about 45 minutes early, which meant I got to sit right up front! See the little red bag? That has an ARC copy of Dance of Thieves in it! And those are my toes in the bottom of the frame lol So close xD
To be honest, it wouldn't matter if I wrote this post while it was happening, now, or years from now, I wouldn't be able to tell you everything that was asked and how it was answered. This was my first bookish event and I just wanted to experience it, not worry about documenting it. That why I only have 2 photos of the actual event.
I can tell you, the panel was amazing. We got to hear from Mary E. Pearson about her upcoming release, Dance of Thieves. Maureen Goo about her new release, The Way You Make Me Feel. Taran Matharu about the prequel release to his Summoner series, The Outcast. And Tricia Levenseller about her sequel, Daughter of the Siren Queen, the sequel to Daughter of the Pirate Queen.
All the questions were great and the authors were well spoken and had great, and witty answers. Especially, Tricia. She's hilarious! If you ever get a chance to see her in person, do it!
But the most memorable moment from the panel, for me, was when Mary was referencing the world map for The Remnant Chronicles and she didn't have it since ARC copies are incomplete. So, I, thinking quickly, pulled out my copy of The Kiss of Deception and handed it to her. This was cool, but what really made the act worth while was, after the panel, there was a tap on my shoulder and when I turned around Mary was there thanking me for letting her use my book 😀 I wanted to FANGIRL, but I held it together and we chatted for a couple of minutes about nothing really until the stage was ready for the signing to begin. They say, never meet your heroes, but when they're like Mary, go for it!
It was time to line up, and can I just say, the number placeholder system for these events is brilliant! I was number 18 and after the panel, I found my place in line and was able to use the restroom without the fear of losing my place in line! Love it!
The people in line were super nice, too. Made the wait a little shorter chatting with those around me. But when I got to the table, I felt bad I'd ran out of money and didn't have a book for Tricia and Taran to sign. I bought Maureen's book when I got there, because I don't have enough YA contemporary in my library and a story about a food truck?! Umm… YES!
It was cool though. While she signed my tote bag, Tricia and I chatted about Black Sails, which everyone's been telling her she needs to watch, you know, because pirates, but she hasn't gotten to yet. lol
Then it was my turn with Maureen, who was so sweet to listen to me prattle on about my book while the line was backed up. To be fair, she asked for it. 😉 I mentioned I was really excited to read her book, about a Korean American girl and family and that I had a character in my book inspired by my Vietnamese American friend. I hadn't expected to offer anymore, but she kept asking me questions and I basically pitched my book to her. xD Which was the first time I've ever had to tell a complete stranger, in person, about my book. Thank you, Maureen! It was invaluable experience.
Next up was Taran, who was very quiet, but still took the time to sign my tote bag. Fortunately, the line moved quickly and it didn't become awkward standing there xD
Finally, I lay my pile of books on the table in front of Mary. There was a question during the Q&A, if the authors had ever met their heroes. Tricia had a story about blurting out that the first thing she said to her hero was, "Your book spoke to my soul!" She was mortified. Funny thing is, this was almost exactly what I wanted to tell Mary about The Kiss of Deception. But not exactly. So I used Tricia's experience to ease into my experience with Mary's book.
This was the story I told, but probably not so well…
I read The Kiss of Deception months after I started taking writing seriously. I had a lot of baggage in the form of rules for writing I was trying to shake. How long should a chapter be? What are the rules for switching POV? Basically, what are the acceptable ways to write a book? And there are plenty of people out there with answers, but I wasn't satisfied with any of them, because they didn't fit the story I wanted to tell. So, did that mean I couldn't tell my stories?
Then along came Mary E. Pearson…
Here she was already breaking the rules by writing a book from 3 different POVs, all from first person. Which I had been told was a no-no. But she did it brilliantly! I was never lost and I loved being in all the character's heads.
But it wasn't until I turned the page to chapter 65 that all my questions were answered. Mary included one chapter, and only one, from a small, secondary character's POV and it was less than 3 pages long.
That's when I knew, unequivocally, the rules meant jack squat as long as you wrote a good book.
It was odd telling her this story, but she seemed genuinely glad to hear it. She told me she had worried about that chapter. Worried it would break the flow and people would hate it. She thanked me for telling her how it impacted me and that it made her feel better to know that she made the right choice for at least one person. 😀
And that was it! I exited the line, thanked the store owner for hosting the event and relieved my poor husband of staring at the church parking lot for 3 hours. xD
This was an amazing experience. I'm so glad I went, even though this isn't the kind of thing I would normally do, and I can't wait to do it again!