It's the first of the month, or close enough lol Time for another writing update!
Querying:
Things happened. Not going to go into detail today, but I am no longer going to be publishing with Fyre and Brimstone. So, I'm taking From Stars, Come Dragons back on the road! I submitted it to 2 agents and 2 publishers. Have already been rejected by one agent. Onward!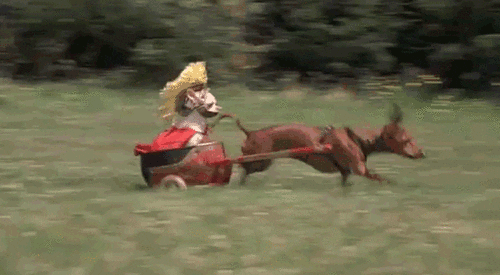 Current WIPs:
From Stars, Come Dragons – Submitting again.
TDB – I really need to get a proper working title for this thing. If you don't remember, this is my epic fantasy novel. I made some great progress on this in April. I wrote several thousand words and am currently over 21K. I'm not worrying about getting this done too quickly. I'm a pretty impatient person and the fact I'm not anxious about getting this done is a weird and good thing. So, I'm embracing it.
Short Stories:
April was the beginning of my short story journey! Why? Because I want to put something out there. I feel awful that I'd hyped the publication of my novel and have had to go back on that. This is my way of making up for it, and to hopefully get some feedback to improve my writing. Seriously, when I post my first short, Under the Amethyst Sky on May 15th, please please please give me your honest opinions. It's the only way for me to improve and I so badly want to.
These shorts are not going to be professionally edited. I can't afford that, but they will have gone through several revisions and at least two critiques. One with my husband and another with my critique partner, Lindsay. This should give you a polished product that will be fun to read!
So, for the shorts I'm actually working on…
Under the Amethyst Sky – Will probably do another revision before releasing on May 15th. If you didn't see already, here's the cover!
I doctored, slightly, a free image I found on Canva.com and used the Canva tools to add the text. Great site! Highly recommend!
Short Story 2 (for release on June 15th) – No title for this one yet, but I have started writing it! Another fantasy. TBH, most, if not all, of my stories will be fantasy. It's my favorite genre. lol This one has witches!
Reading:
Read two books in April, which means I'm still on track with my 2018 reading goal! Though, technically, I finished the second book on May 1. I'm cheating a little including it here. xD
This month I only included my Goodreads review for one of the books I read. I didn't include the other, because it contains a lot of spoilers. I did link to my Goodreads page and you can find my review there if you wish to read a spoiler review.
A Court of Mist and Fury by Sarah J. Maas
Goodreads rating: 4 stars
Goodreads profile (If anyone knows how to link directly to a review, could you please tell me? I couldn't figure it out. Thanks!)
Dreamer's Pool (Blackthorn & Grim) by Juliet Marillier
Goodreads rating: 5 stars

I can't express how much I loved this book. Sure I figured out the mystery early on, but this book is absolutely about the journey. The characters pulled me in. Grim is one of my favorite characters ever! And I love the bad guy in this. Not the typical baddie. I love this and loved Cybele's Secret. I'm getting more of her books!!
BLOGS:
I'm still behind on this. May should be better since I'm starting to find a groove with my writing schedule, the changes and added responsibility at my day job, and everyday family activities. Our lives are nuts! Maybe, one day, I'll let you in on how crazy and abnormal our schedule is, but don't have the time today. lol
Well… I think that does it. Some ups and downs. One down I would have liked to avoid, but all in all an OK month. At least writing got done, and a lot more than I had expected!
How was your April?
Take care!