I got quite a bit done last week!
I wrote and revised my short story to be released May 15th and am waiting on feedback from my critique partner, Lindsay.
That's right! I have a critique partner! Lindsay and I met via Twitter the beginning of this year. She's been super supportive and she writes fantasy, too and I'm really excited to work with her. 😀

I have a name for my first short story. I'll announce it with the cover reveal on Wednesday this week! I can't wait to show you guys!!
Finally, I wrote ~3K words on TDB, my current novel WIP. I'm now over 21K for total word count!
On a scale of Not to Awesome, last week was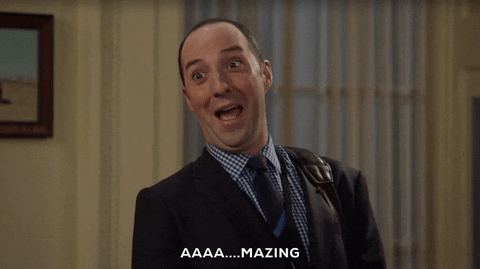 Hmm… That scale is a bit ambiguous. lol Oh, well.
Oh! And we went to the zoo! The baby giraffes played so hard. They were running all over. And, wow, are they light on their feet for such large, gangly animals.
Hope you all had a great week! And if not, I wish a better week to come ♥
Take care!